A great option if you have a large number of garments you want printed, anything from a minimum of 10 garments, this is the most cost effective option.  For clothing (100% cotton up to 50% cotton/ 50% polyester) we use plastisol ink as well as waterbased ink, which will in most cases outlast your garment. We are currently using a new plastisol ink which is more environmental, not containing PVC.  We can print up to 6 colours per desgin.  Waterbased ink gives a great matte finish for clothing as well tea towels to give a great water absorbent finish.
Screen printing prices are based on the number of colours in the print and the quantity to be printed as well as how many print locations per garment. The file type required for screen printing: We use Corel Draw but can take high quality PDF files as well as JPG files of 300 dpi or greater. If you cannot provide your design in any of these formats we can do this for you, with a graphics fee.
 Q&A
Can you screen print one off garments?
Yes we can, however even though we're quite capable of running a single t-shirt print, the time involved in setting up is very costly to the customer. A minimum of 10 garments is recommended for us to offer an affordable service. Your smaller job may be suitable for heat press as an alternative.
Do you print just garments?
T-shirts, long sleeve tops and hoodies are our most popular garment item, we also print tea towels, which are a great fundraising idea, also cushion covers, fabric squares,  Hi Vis workwear, waterproof jackets, sun umbrellas, pretty much anything that can be printed.
What type of ink do you use?
We use both plastisol ink and waterbase inks.  Plastisol ink is an extremely versatile and durable ink, and can be used on most textiles.  It is vibrant colours, very washable and wears very well.  Waterbase ink is dyed into the fabric instead of sitting on top of the fabric like plastisol ink.  Waterbased inks don't have a rubbery feel that plastisol inks have, instead they create a smoother feel on the garment, still very durable and washable but the colours are slightly more matte than plastisol.
What effects screen printing pricing?
There are three major factors to be considered to get the lowest possible price for screen printing on t-shirts and other apparel.  Those three factors are the product chosen and type of material, the number or print locations, and the number of printed colours on each location.
Why do more print colours in screen printing cost more?
There are a few factors why printing more colours costs more.  The first being that printing more ink colours requires more screens.  Doing more screens means more set-up time before the initial run from printing film to burning the screens to setting up the press and getting the registration right.  Having more screens also means the print run will take longer.  Also if you have a small quantity of T-shirts being printed then you will have to split a high cost of the screens across a lower number of t-shirts.  This combination can drive the price per t-shirt up pretty high on smaller orders with quite a few ink colours.
PRICING: 
Custom screen printing jobs vary in price depending on the garment chosen and material type, the number or print locations, and the number or printed colours per location, and your deadlines.  To get a custom quote, please email us with the following information:
Artwork: Do you already have the artwork? Yes – please email us the artwork in PDF format or a graphics file such as corel draw.  No – No problem, we can help you get this sorted and will work with you to get a design you love.  Our artwork fees start at $25 per half hour.
Size: What size you would like your logo printed on your garment – to fit within A4 or A3?  We can print larger but these will be a custom job.
Material: What do you want printed?  What type of material is it? 100% cotton, 50/50 blend, or 100% polyester?  If you are not sure, no problem we can advise options and we also have great suppliers at reasonable prices to make it easy.
Quantity: Do you need 20, 50, 100, 1000? The amount you order affects the price, so let us know how many you think you may want printed.  We pride ourselves on taking care of our clients, no matter the size so we have no minimum orders.
Deadline: Please let us know if there is a deadline to your order, our normal turnaround time is 7-10 working days.  If it is a rush order there maybe extra fees depending on how quickly you need it.
We look forward to hearing from you and providing you with a quote.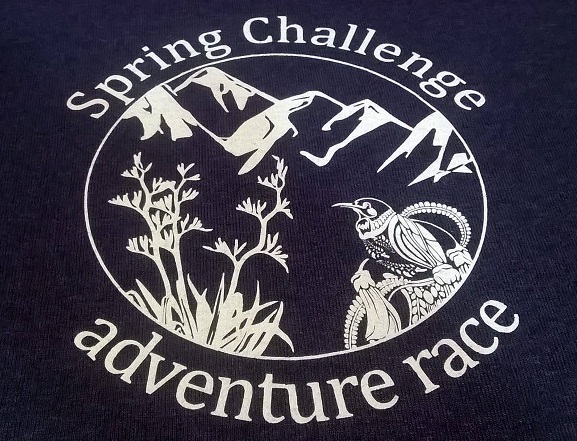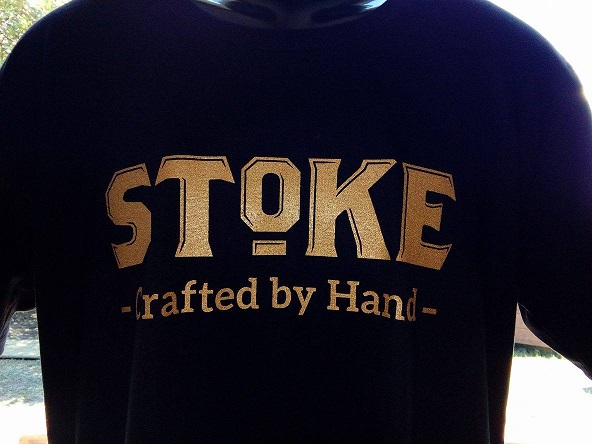 See our range of blank T-shirts, hoodies and longsleeve tees under products